MARKETING HELP FOR BUSINESSES DURING HARD TIMES FOR THE ECONOMY, UNITY, AND SOLIDARITY
At TheAgency.io we are aware of the huge negative impact that the Coronavirus has on the economy and mainly in smaller medium-sized companies; those that form the biggest part of the Spanish economy. However we strongly believe that with accurate marketing actions this impact can be softened. We believe that in hard times unity is the tool that will make us move forward, and we want to be part of the solution.
We want to help businesses, that's why we are choosing 5 companies for whom we will be running their marketing completely free during two months.
This includes:
content management & creation
social media campaigns
mailing
promotional plan
strategic consultancy
We feel eternally grateful that our primary business is online and that digital marketing is our biggest strength. We therefore would like to give back to our community and help society in these difficult times. Our knowledge and resources will be helpful for business.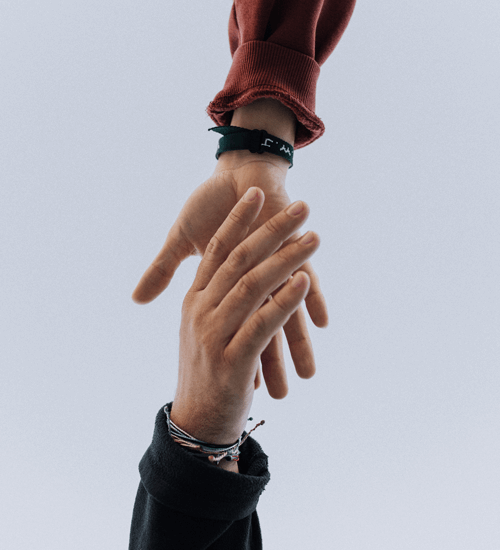 "We wish to provide help for businesses and people in these hard times, their financial, business situation and create a better future for many years to come for them and their families!"
 – Vincent Valentine, founder, TheAgency.io

"Coronavirus lockdown affected all of us. If not medically, socially and most of all business-wise. We are in this together. It is now the time, more than ever, to help each other with whatever we have and most importantly to stay positive."
– Chris Rowan, managing director, TheAgency.io
This is a great opportunity to reestablish your business and help reinvent yourself.
This applies for Barcelona and Madrid any foreign or local company speaking any of TheAgency.io's languages: English, Spanish, Catalan, German, French, Italian, Portuguese, Russian, Arabic, Serbian, Croatian, Slovenian, Romanian, Hungarian, and Irish.
MARKETING HELP FOR BUSINESSES
We are excited to announce the results of our Coronavirus giveaway,  with the selected companies receiving our marketing services for free!
First of all we would like to send a big thank you to everyone who participated and helped make this giveaway such a success! Unfortunately we could only choose five companies and it was a very difficult process as some incredible and diverse businesses entered.
This giveaway is all about helping small businesses through this extremely difficult time as most sectors have been gravely affected by the Coronavirus. Our aim is to help the chosen companies recover from the negative impact and grow. We want to give back to small businesses who have not been as lucky as us to have been able to work from home during this tough situation.
The following are the five selected companies:
The campaigns will start:
20th of May
All you have to do is apply:
*Please be sure to enter the correct information or you may not be accepted
Deadline application:
30th of April
We select the winner on the:
2nd of May
The winners of our Help for Businesses program will be announced on our social media & website and we will directly contact the companies.
The campaigns will start:
20th of May